The breathless anticipation of three little words – "You've got mail" – in Sleepless in Seattle is a far cry from the current mindset and open rate of our 21st-century engagement with emails. The saturation of comms has us practising discernment about what we open and what keeps us reading. In any business email marketing strategy, an email is always more than an email; it has an intent and a desired result. The bridge to that being achieved is not only in the careful and curated messaging but also in the design.
Email design can make or break your communication efforts. That is why forward-thinking business email marketing solutions are prioritising design as the strategic silver bullet. Taking the time to create visually appealing emails is what will make your company's emails stand out from the incessant influx flooding your audience's inboxes. This is where an email marketing specialist becomes a savvy cog in your campaign strategy.
"Together we are stronger" not only applies to the Bokke at the World Cup in France – and celebrating Heritage Day – but also speaks to partnering with a local email marketing agency that is adept at leveraging empirical, psychological and intuitive design best practices.
Here at TouchbasePro – a Johannesburg-based email marketing platform – our specialist customer-services team is on top of trends and has been helping clients for 19 years to implement bespoke business email marketing solutions that are designed to reap a great return on investment.  
Let's break down the key visual design practices that make an email more than an email: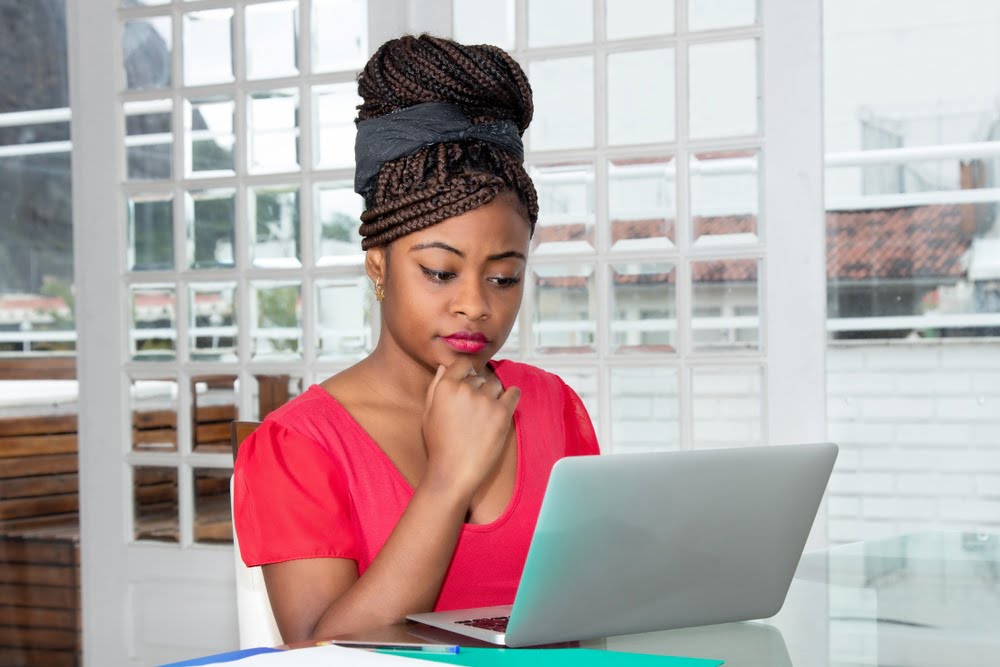 #1 Layout: Organize content effectively
A well-structured and well-considered layout is the foundation of a visually appealing email template, but it gets a little more complicated:
There's the GRID SYSTEM – Which is best for you? The rule of thirds, golden section, single column, multi-column, modular baseline or responsive grid system? Dividing your content into a grid system arranges information, maintains a consistent user experience, ensures that elements align correctly and creates a balanced and aesthetically pleasing design.
There's VISUAL HIERARCHY – Prioritizing content based on importance places the most critical information at the top, making it easily accessible to readers. But there are specific options to choose from based on eye-tracking studies – the inverted triangle, the Z-pattern and the F-pattern – which follow specific layout formulas to strategically arrange text, visuals and CTAs. Always keep it simple and never combine 2 design pattern strategies. (This bullet point deserves an entire business email marketing solution blog on its own. Watch this space).
#2 White Space: Embrace breathing room
Incorporating ample whitespace (or negative space) in your email layout prevents text or image overcrowding and helps readers focus clearly on the content, making the email more readable and visually appealing.
Margins and padding: Use margins and padding to separate content elements. This creates a sense of space and prevents a cluttered appearance.
Line spacing: Adequate line spacing improves readability, making the text more digestible.
#3 Typography: Choose fonts wisely
Many would not prioritise fonts as an integral part of a business email marketing solution. But each and every email message that you send is a digital envoy and the typography you choose conveys part of your business's brand identity and persona, becoming the crossover between text and emotion.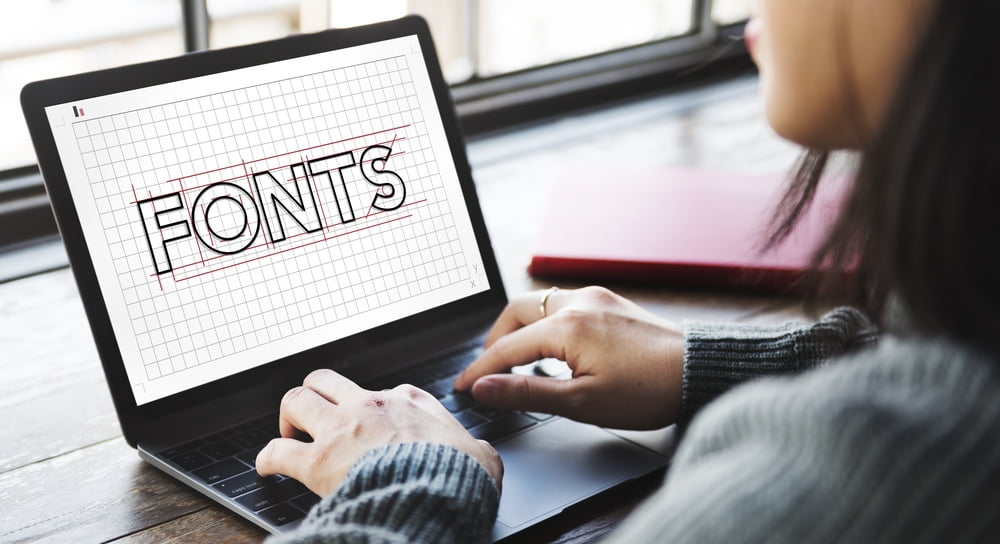 Font Choice: Some fonts are just easier to read than others. Select legible fonts that align with your brand's style and tone, and stick to web-safe fonts to ensure consistent rendering across various email clients.
Font Size: Opt for a size that's easy to read on both desktop and mobile devices. Larger fonts for headings and smaller fonts for body text maintain readability.
Font Colors: Ensure there is high contrast between text and background colours. This enhances readability, especially for users with visual impairments.
#4 Images: Use high-quality visuals
According to the Visual Teaching Alliance, 90% of information transmitted to the brain is visual. Visuals are processed 60,000 times faster in the brain than text and 40% of nerve fibres are linked to the retina. This means that your email recipients process visual information more efficiently than text.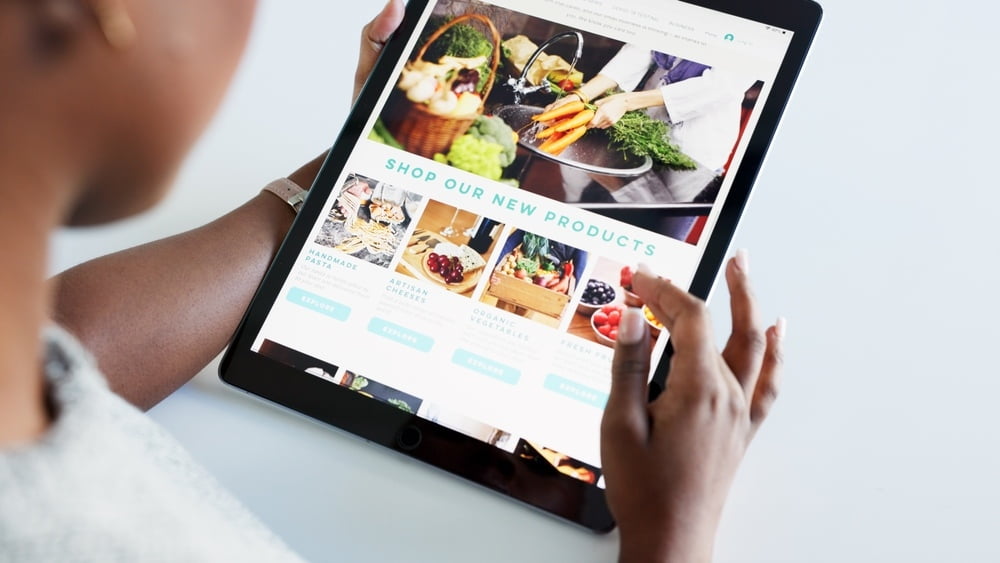 There's no doubt that images are a powerful tool in email marketing, but they do need to be used wisely.
High resolution: Always use high-quality images to maintain professionalism and clarity. Blurry or pixelated images can negatively impact your brand's image and heighten a reader's frustration.
Alt text: Include descriptive alt text for images. This helps visually impaired subscribers understand the content and enhances accessibility.
Image size: Optimize image size to reduce load times. Compressed images maintain quality while improving email performance
#5 Devices: Optimise for mobile
80% of people have mobile internet access and 80% of web traffic comes from mobile. So, with a significant portion of emails being opened on mobile devices, it's crucial to ensure mobile optimization for emails.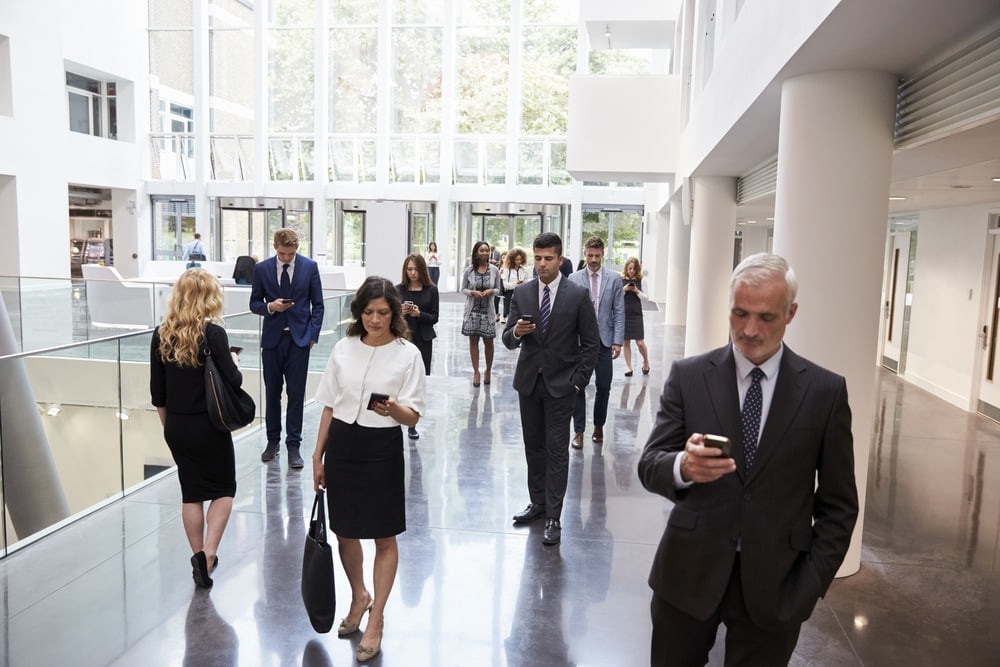 Responsive design: Creating responsive email templates that adapt to various screen sizes ensures a consistent user experience across devices. (Poor navigation and layout on mobile sends a message that your company is not fully invested in its UI or its target audience's holistic brand experience).
Thumb-friendly CTAs: Place call-to-action (CTA) buttons where they are easily clickable on mobile devices, typically near the top or centre of the email.
#6 CTAs: Make them stand out
Speaking of CTAs, any email's call-to-action buttons are key drivers of engagement.
Use contrasting colours for CTAs to make them stand out. This encourages readers to take the desired action.
Use concise and compelling CTA copy. Make it clear what one action you want the recipient to take.
Use CTA buttons that are highly visible and will not get lost in other text.
#7 Colour theory: Convey emotions and branding
Colours are hugely influential in evoking feelings and associations as well as strengthening brand identity.
Colour Consistency: Stick to your brand's colour palette to remain recognisable and familiar. Ensure that your email's colours align with your overall branding.
Understand the psychological impact of colours: For example, blue conveys trust, while red can evoke urgency or excitement. Green is more calming on the eye while orange is an energetic colour.
#8 Accessibility: Reach All Audiences
"Digital accessibility is the ability for a website, mobile app or software to be used by somebody who may have a disability that affects their hearing, vision, motor functions, or cognition. Digitally accessible design also applies to people who may have language barriers."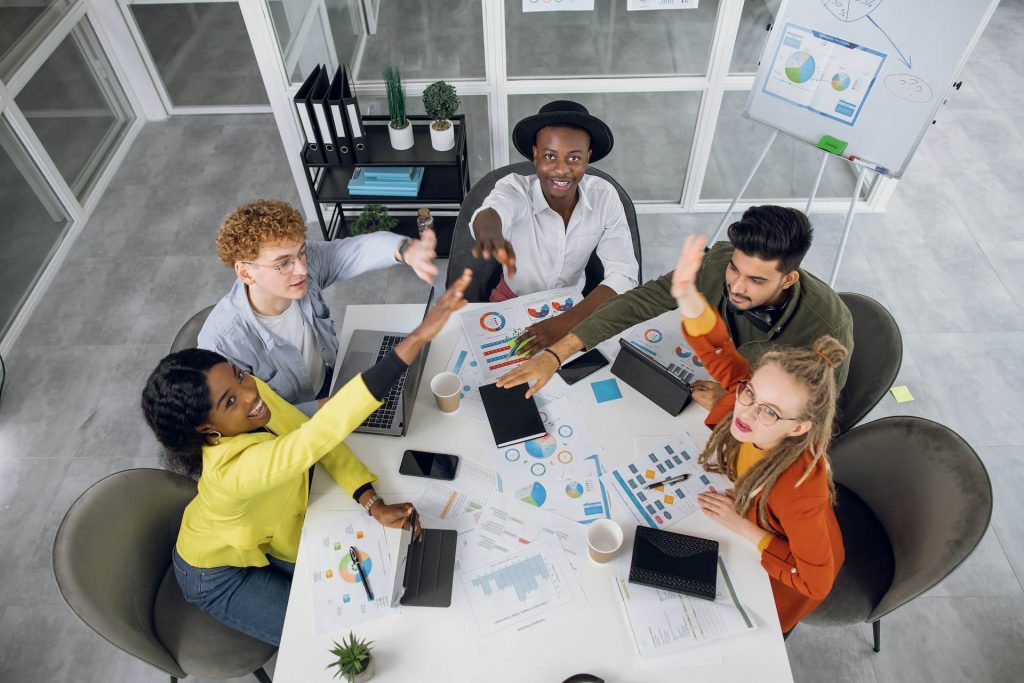 A large part of any business's email marketing solutions or strategy will include audience research and segmentation. But there is still a whole lot that you cannot know about the individuals in your audience profile. That is why digital accessibility – acknowledging that people with disabilities are just as reliant on online services and apps – should be a fundamental part of any email design.
Alt Text: As mentioned earlier, provide alt text for images. (Screen readers rely on this to describe visuals to visually impaired users).
Fonts: Sans Serif fonts – such as Arial and Comic Sans – are more user-friendly for dyslexic readers as the letters appear less crowded.
High Contrast: Maintain high contrast between text and background colours. This aids readability for individuals with low vision or colour blindness.
(Accessibility was recently at the forefront of South Africa's World Cup Rugby game against Scotland, with the Bokke exchanging their green and gold for a lighter mint-green colour to meet the requirements of the latest colour-blind policy by World Rugby). 
#9 Partnership: Contact TouchbasePro
Ticking the visual design boxes in your campaigns is just the tip of the iceberg when it comes to your business email marketing solutions strategy.
With our TouchbasePro team of experts at your side and our access to our platform of business email marketing solutions, you can create higher returns on your email efforts, create beautiful campaigns that intelligently engage with your subscribers and monetise your email marketing through hyper-targeted content and advertising tools.