Has your email service provider been letting you down lately? Perhaps it's time to look at a couple of reasons of why it makes perfect sense for your business to switch to TouchBasePro.
The email marketing landscape is constantly changing. From data security and compliance like POPIA being implemented, a shift to more mobile-friendly email campaigns and even the influx of eCommerce stores during the pandemic, change in the email world is a constant.
Email marketing is statistically still one of the most effective forms of marketing and your email service provider should be helping you achieve the best possible results. The numbers don't lie.
Now, t

here are likely

four

reasons why you're using your current email system:
It's what you are used to

You're tied into a long-term contract

You haven't considered an alternative platform or reason to switch

You didn't know about TouchBasePro 😉
We've worked with some of South Africa's leading companies over the past 17 years. Our team of email experts share a passion for email marketing and customer service as we strive to offer our customers the highest levels of support & guidance.

If that's not enough reason, let's find out more…
So, why switch to

TouchBasePro

?
We have over 17 years of email marketing experience. (that's a long time in our niche)

We have some of the highest-rated support and service in the local email game.

Our platform offers world-class features, designed for a broad array of industries & goals.

We don't tie you into any long-term contracts.

Our team of customer success managers are available to assist you from start to finish with all your email marketing needs.
Our Mission
Lead the market, support customers and serve others.
Foster valuable, meaningful and profitable relationships.
Value kindness, fun and doing good.
Our proof is in the pudding. Here are just a few testimonials from our happy clients.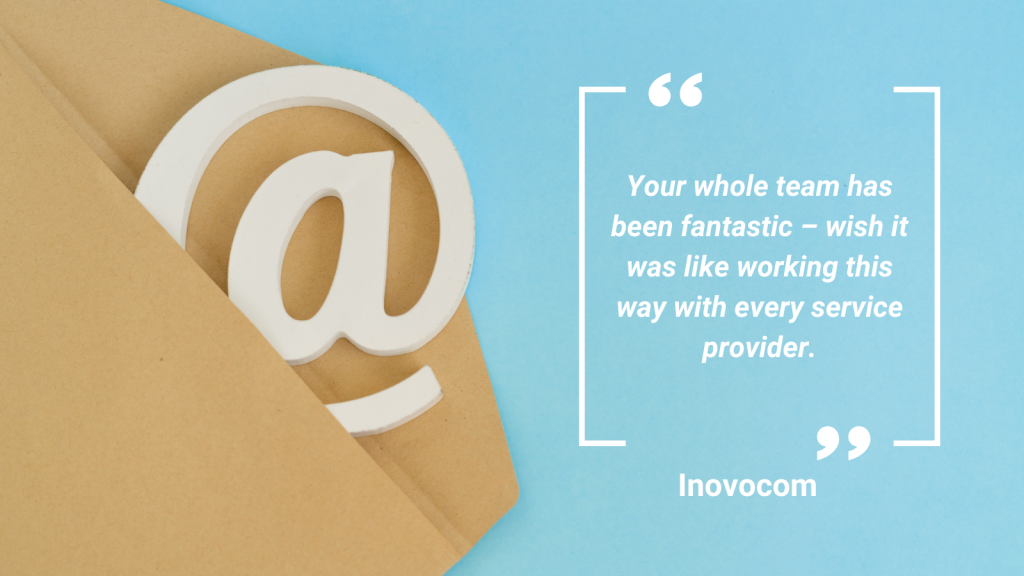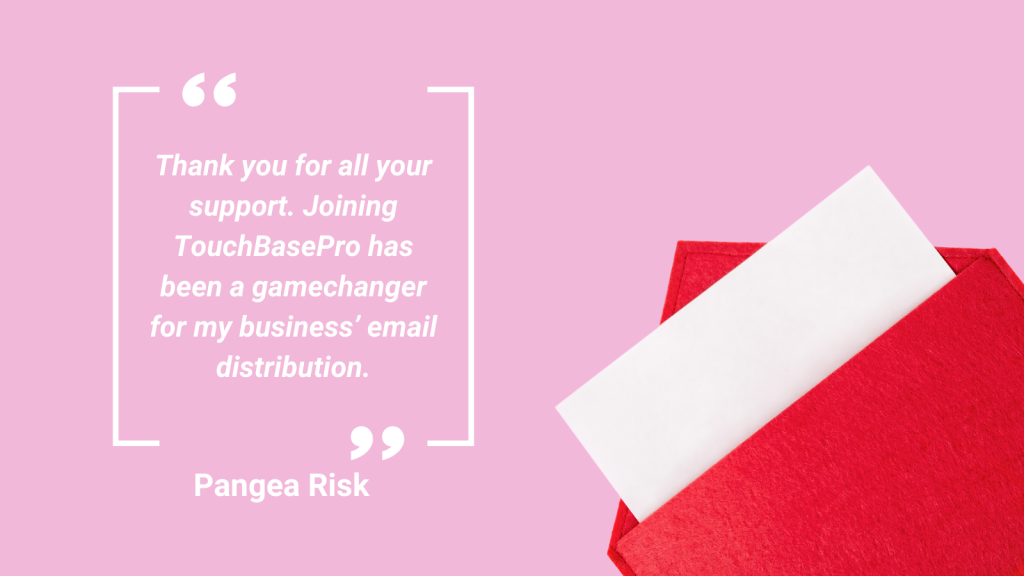 Still not convinced? We're okay with that! We know switching systems can be tough to motivate and often a big perceived hassle. Our team of Customer Success Managers can even work in your email platform through our strategic managed email services. You can read more about our Multi ESP Service and find out if our email professional can help you create measurable returns on your email marketing, here
If you'd like some more information or would like to see what our world-class platform can do for your business, book a demo with one of our Business Development Consultants and prepare to be amazed!
We're looking forward to welcoming you to our TouchBasePro family.