It's a great question. What is it that separates us from our competitor's entities that fulfil similar functions in our market?
Let's start with what TouchBasePro is. If I had to sum us up, we're a digital agency that specializes in email & SMS marketing not just from a system standpoint, but from a strategic and managed services standpoint as well. But really, at our core, we're just a bunch of people who are insanely passionate about our field (the tragically overlooked "middle child" of the marketing mix).
So what makes us different? Is it our platform? Our service levels? Our expertise and strategic insight? Or is it something a little less tangible, that lies in the DNA of our company and team? The truth is, it's all of these things.
There's an endless stream of reasons why we're different, but since our marketing team has told me not to exceed their proposed word count (and I have a tendency to guild our proverbial lily), I'm going to focus on 4 main points.
Deliverability > Everything
As an ESP, we firmly believe that we're responsible for getting your messages to your audience. There really isn't much of a point to sending out incredibly crafted and strategic communication, if it's not hitting the inbox in the first place.
We've always not only prioritized deliverability as a crucial starting point for all campaigns, but we have strict monitoring systems and checks in place to make sure you're not wasting your time sending with us.
There are many factors that contribute to us having one of the strongest sending reputations in the southern hemisphere. Factors like our extremely proactive approach to compliance with GDPR & POPIA, our stringent onboarding processes, and our focus on domain authentication.
At the end of the day, the technicalities around this aren't as interesting as the effects produced. With some of our higher volume senders pushing out 15 million emails a month with a 99.9% deliverability rate, we're confident we're on the right track.
We've Got Your Back
If we're being frank, you are going to run into problems as you drive our communications. This is true of every platform and team out there. The questions should be when these inevitable problems crop up, how are they resolved?
A strong support system is crucial in these scenarios, and the team has always gone above and beyond to help our client achieve their email goals.
The truth of the matter is that every company and team is different, and thus they all require different levels of support. Our goal has always been to deliver a bespoke level of support that suits each of our clients' needs.
Whether it's our basic ticketed support system backed by our highly responsive SLA's, or something more in-depth like our VIP support offering for a hands-on approach, we're always ready to help your team through the email marketing trenches.
We Know What We're About
We often like to think of email as the regularly overlooked "middle child" of email marketing. It's definitely not seen as the most glamourous, exciting or even useful part of the digital marketing mix, and yet it continuously boasts some of the highest returns, when done right.
It's possibly due to this, that not many teams or agencies find themselves specializing in email marketing, but like I said before, we're different.
The fact that we've been doing this for over 15 years and currently service over 6 000 active clients on our platform has made us experts in this field.
The reason that so many entities trust us with their entire email marketing environments, from not only a system and delivery standpoint, but from a strategic and design standpoint as well, should speak volumes about our work.
We're not only providing a system that allows you to take advantage of unique features, like dynamic content and advanced automation, but arguably, more importantly, we're providing you with the strategic insight and best practice approach to design to develop award-winning campaigns.
Warren Buffet, David Letterman, Ernest Hemmingway & TouchBasePro. Just a bunch of middle kids overachieving.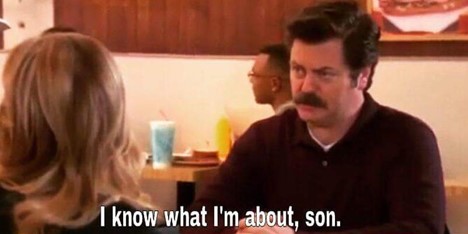 We Do It For The Culture
I'd like to end on what I believe to be the most important thing about TouchBasePro that sets us apart. And that's US!
Our team is insanely passionate about what we do, and this is evident in every piece of work we put out there and every business relationship we build.
It's not just about how well we do what we do, or the level of service we bring to our clients, it's about the level of service we bring to the home field.
TouchBasePro is as employee-centric as it is customer-centric. Our team is built on open, honest and healthy communication. We all understand that we're more than just our company or job titles. I believe this to be our strongest asset bar none.
To paraphrase a wise thunder god "work is not a place, it's a people". With a team like ours, success is almost inevitable.
Conclusion
So there you have it, just a small fraction of things that make TouchBasePro different.
We have an incredible platform, we focus on what matters, we support our clients to the ends of the earth, we're email specialized and we're one hell of a team.
TouchBasePro: We're email geeks & we're just built differently.