It's a daunting prospect. If we're being honest, starting anything new can be nerve-wracking. There's a lot that could go wrong, but we can't let fear of the unknown define our lives! (and to a lesser degree, our work day).
There are quite a few things to consider when getting your email marketing environment off the ground, from choosing a provider and building an audience, to understanding the legal confines and composing your first campaign.
They say you never forget your first, and thankfully neither did we, which is why we put together a blog to help you get your first newsletter out the door.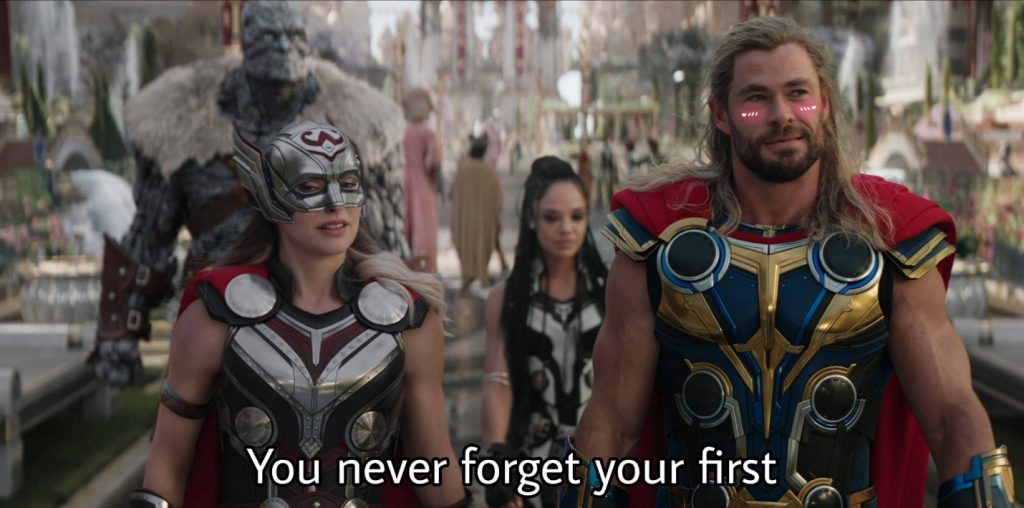 Choosing An Email Service Provider
That's the easy part. We're literally right here…
Jokes aside, this isn't something you can get off the ground using your standard email delivery systems. Outlook and Gmail aren't going to cut it, you need a legitimate ESP in the ring with you.
When selecting an ESP, these are the main points to consider:
You want an intuitive drag & drop campaign builder and editor. (Luckily most ESP's have this)
You want an in-depth reporting and analytics suite. (We love email stats!)
The ability to integrate sign up forms to organically grow your audience is a must. (Let us show you how!)
You going to want a strong support system if you're just starting out. (Like TBP's amazing localized support!)
Integration with your existing systems needs to be considered (Digital marketing is an ecosystem)
At the end of the day, you're going to be spending a lot of time with your ESP, so make sure you love the platform you choose!
Growing An Audience & Keeping Things Legal
Now that you've chosen TBP as your ESP, (nudge, nudge, wink, wink) step 2 is growing an audience that you can legally communicate with.
Since you're just beginning your email marketing journey, you most likely have a list of potential audience members, and various channels to draw an audience from, but how do we do this the right way?
Let's start by making sure we're compliant with privacy laws. You guessed it, we're talking POPIA. The acronym that generates an audible groan every time it's mentioned. POPIA as a whole can be a complicated legal act to navigate, but in all honestly, you shouldn't be doing it alone. Your ESP should be guiding you on exactly what the legal confines are here.
As an ESP, we consider ourselves POPIA experts, and we're happy to share some tips!
Step 1 – Get Permission: You need explicit consent from your audience to communicate with them via an ESP. Explicit consent you can track, which quite simply put means having an opt-in form to join your database. This form needs to have a box your audience can tick to give permission as well.
Step 2 – Use Your Sign Up Form!: Now that you've created this form, use it as your main point of entry for your audience. By this we mean, link it to your website, have a link on all your social channels, promote it as a touchpoint on every digital channel!
Step 3 – Use An Opt-In Campaign: Under POPIA guidelines, you can use something called an "opt-in" campaign to invite an audience that you have been communicating with via other channels (one-to-one email, telephonically, etc.) to your database. Bear in mind, that you can legally ask them once, which means that anyone who doesn't respond to this campaign has to be let go.
Step 4 – Incentivize!: More often than not, people don't readily give out their email addresses. You need to incentivize sign ups wherever possible to grow your audience. These can be first time discounts, free consultations or resources like a whitepaper. All that matters is that you're sharing the love 😊
By following these 4 steps, your organically grown audience should be seeing notable increases, and the best part is, it's all above board.
The "When" & The "What"
We have an ESP & an audience ready to go! But it's not time to take this show on the road just yet. Propper planning is paramount to email marketing success.
The next thing we'd recommend is pre-defining your content and schedule. We're not saying you need to have a six month email strategy and rollout planned (though brownie points if you do!) but some planning will go a long way here.
Try to define a content schedule that will repeat monthly. You can switch things up for things like certain promotions, holidays, etc. The goal here, however, is to get your audience used to receiving comms from you on certain days, at certain times. By following this schedule, we guide your audience to a routine they respond to, and foster an expectation that they will hear from you in a regular manner.
When we speak about defining your content ahead of time, focused planning will help here too. You want your email environment and messaging to feel cohesive. Start by defining a theme for each month or quarter. These themes can be focused on certain service/product offerings, certain topics you want to highlight for your audience or certain goals you want to achieve with email.
We also highly recommend having a healthy break up of content that serves both you and your audience. For every 2 campaigns that promote your business and services, 1 campaign should be sent that is strictly focused on improving the lives of your audience. Things like helpful tips, resources, consultations, or discounts are great to use here.
Remember that on some level, being part of an email audience needs to feel both fun and useful to me as a subscriber. The below campaign by Sephora not only gives back to their audience by offering free samples but encourages sales of their product line at the same time.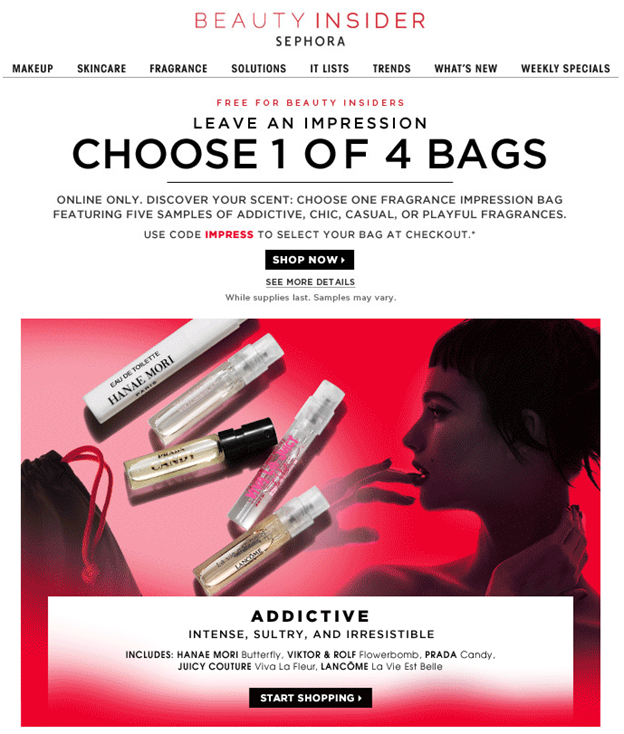 Are We There Yet?
ESP, check. Legally grown audience, check. Content plan & schedule, check & check. Now let's build your first campaign!
You've finally made it to the big leagues and all that prep is about to pay off. Let's start by focusing on a specific template and or goal for your campaign. Since it's your first campaign, this is more about awareness and brand introduction than anything.
Choose a nice clean template as a starting point, with a healthy combination of both images and wording. It's going to be important to keep your branding front and center and capture your audience's attention from the moment they open the campaign.
We've dropped a link below to one of our favourite websites to get some campaign inspiration from: https://reallygoodemails.com/
Next step is making sure that all of your crucial email campaign building blocks are in place:
Make sure you have an engaging subject and preheader text. These are the first things your audience sees before opening a campaign, so they need to hook them in! This is why we recommend using personalization and adding your audience's first name here if possible.
Make sure your email body has relevant and interesting content. Use a strong combination of images and text. If possible, link this content to promote click-throughs, and help you track content engagement.
Make sure you are guiding your audience to take action with a strong CTA. We want them to ideally leave this email by clicking through to your website, blog post, or online marketplace.
Make sure your email footer contains all important legal info such as your address and a dedicated unsubscribe link.
Finally, monitor your progress. Email marketing is an ongoing process that only gets better with age. You need to constantly monitor your results, use your reporting suite, and make adjustments. By fine tuning your process, you'll be sending award winning campaigns (can we hyperlink this to our award winning stuff?) in no time!
Conclusion
We know it's daunting, and a little scary. The great unknown often is.
But there's no better time to start anything than the present, if not now, when?
So saddle up, jump on that horse, and know that TouchBasePro will be here if you fall off!