In our previous blog, we looked at why you should still be using email in 2022. Now that we've established why email is so important, let's take a look at some of the trends you should be following this year.
Optimise your emails for mobile
We've seen this trend year on year and it's not going anywhere. Your email campaigns need to be optimised for mobile. So, what does this mean? In short, you need to make sure that your emails display and read well on all mobile devices.
When designing your email campaigns, you need to be aware of how your content will display on mobile. TouchBasePro helps you achieve successful designs for mobile by allowing you to choose how you'd like your content to stack on mobile and lets you view a mobile preview.
It is also very important to consider the length of your email when optimising it for mobile. No one wants to be scrolling forever on their smartphone. Your emails should be to the point and easy to scan through.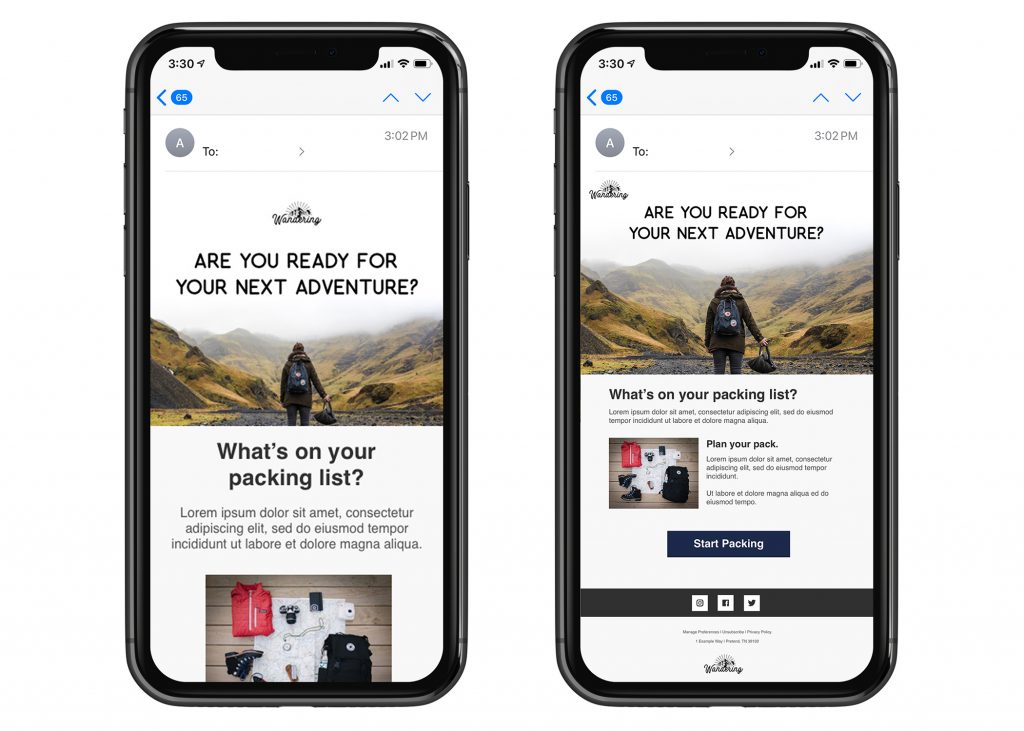 Protection of personal data
POPIA was one of the hot topics from 2021 and since then data security and the protection of personal data has become a big focus with email marketing.
In 2022 you need to place a focus on collecting, storing and managing your data in the best possible way. When collecting data you need explicitly state what you are collecting this data for and what you plan on doing with it. You need to get someone's permission before you add them to your email database. Data should be stored as securely as possible; you don't want to be responsible for someone's data getting leaked.
The way you manage your data is crucial. It is your responsibility as a company to ensure you have the correct data and that you honour the wishes of your subscribers. If someone asks for you to remove them from your database, you should do it without thinking twice.
Spending more time on email design
The world of email is constantly evolving and changing, and your email designs need to evolve too. There are a few areas that you should be focusing on this year:
Clean, crisp, and minimalist email layouts – keep emails to the point and avoid all the "fluff"
Focus on dark mode – test what your emails look like in dark mode as more and more people are viewing their emails in dark mode.
Use of illustrations in your design – this is a fun and easy way to communicate your message or even to just break up your content.
In a sea of emails, you want your email campaigns to stand out and evoke emotion with your readers so spend some time on your email designs and see what you can do to make your campaigns unique.
Hyper-personalised email
When we talk about hyper-personalised emails, we're not just talking about having someone's first name in your subject line or email copy. While this is still a great way to increase engagement, you need to try and find ways to make your emails even more personal.
The type of personalised emails you'll see in 2022 have tailored content that makes a reader feel like the email they've received was built just for them. Through dynamic content, you can show readers content that is relevant and unique to them.
From showing your subscribers products that are relevant to them, to tailored content that relates directly to their interests are just some of the ways that you can create hyper-personalised emails. If you send your subscribers, the right content and the right time your email marketing is going to be more successful and generate more revenue.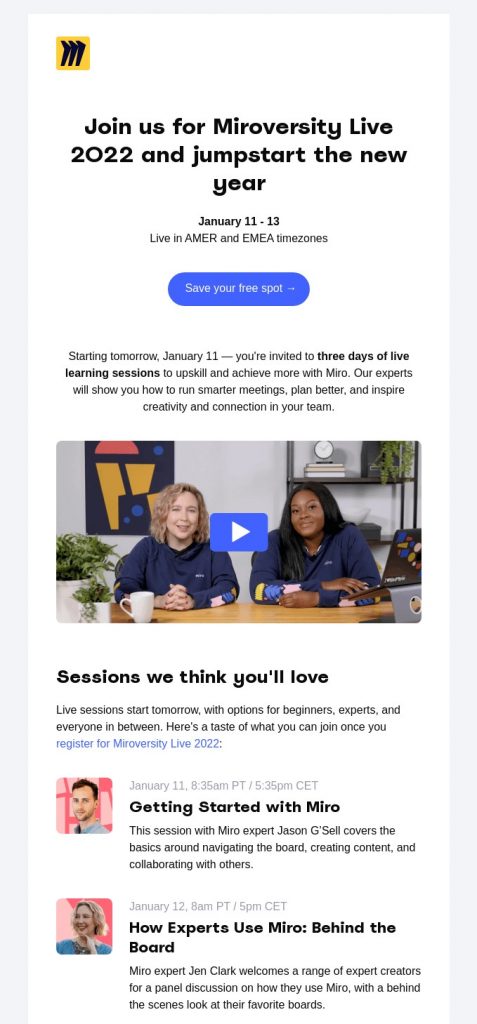 Focus on email accessibility
This trend ties into all the above points. This year you should focus on making your emails easy to read and engage with. Make clever use of headings and imagery to make your content easily scannable. Ensure your email campaigns read and display well on all possible devices. And, spend some time checking that everything in your email campaigns works as it should. You want your subscribers to enjoy reading your emails and create a positive and seamless experience.
In conclusion, take some time and really focus on your email campaigns this year. There are so many small changes that you can easily implement to start improving your email marketing. And, if you'd like the experts to help, get in touch, we'd love to help you win!