The TouchBasePro team continues to grow and we are happy to welcome Jess to the team! Jess is our new Digital Campaign Strategist and brings a host of knowledge and strategic experience.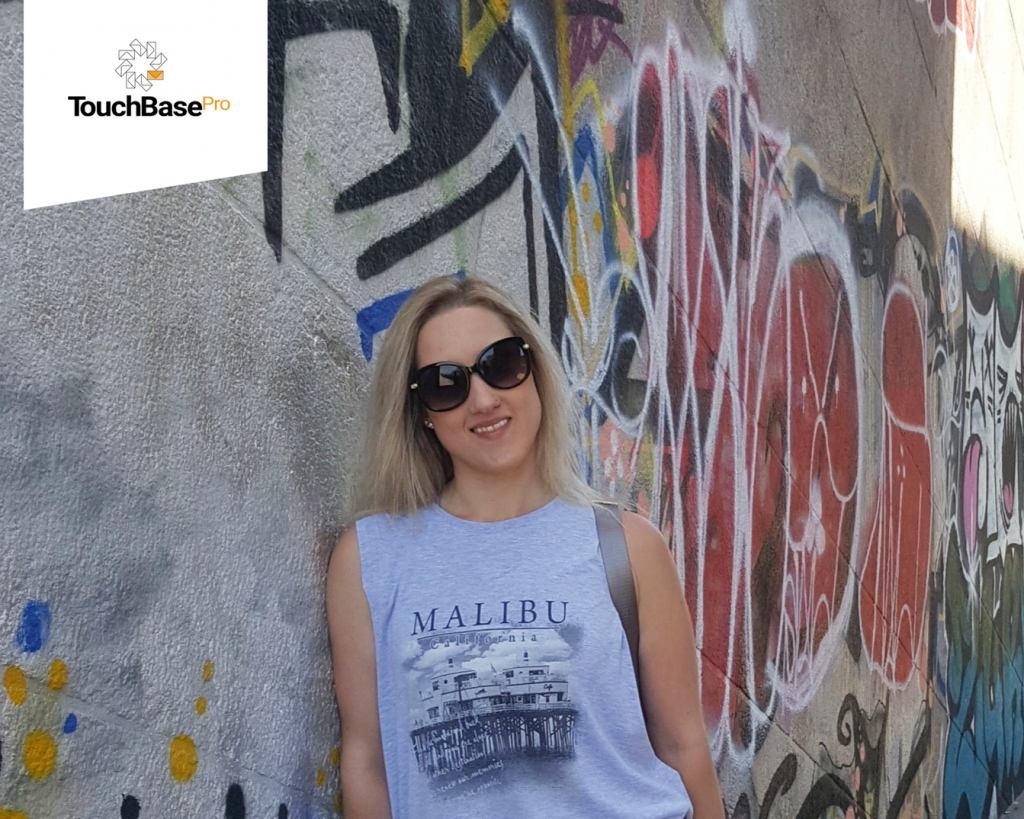 1) What aspect of your job are you most excited about?
I am excited about meeting and working with awesome clients. I get to help clients and brands in reaching their business and marketing objectives, which is really cool. 
2) What are you hoping to bring to the TouchBasePro team?
I am hoping to bring strong strategic insight to the team, not only in terms of the work we do for clients but also in terms of how we go about the process of developing strategies and campaigns for clients. 
3) What is your secret talent that no one really knows about?
Well… It's not so secret but I am a dancer. I've trained in Latin and Hip Hop for over 18 years. When I'm not at work, you'll find me at the studio. 
4) If you were a crayon, what colour would you be and why?
PINK! Pink is playful, feminine and peaceful. I wear lots of black and grey, but pink is actually my favourite colour.
5) Who is your favourite superhero and why?
Wonder Woman. She is compassionate, caring, stubborn, opinionated, highly competitive, and outgoing.
We're so happy that Jess has joined the team and wish her all the best!